Are You ready
To learn and earn faster
Cut the learning curve in half
Have you ever wanted more for yourself?  More skills, more knowledge, or more wealth?  But to get more, it often takes great sacrifice.  You sacrifice your wealth, comfort, but most importantly you sacrifice your time while you learn and apply the knowledge.  What if I told you, you could cut this lost time by 50%, 75%, or even 90%?  The human brain is more powerful than any other supercomputer on Earth.  But the problem is hardly anyone knows how to use it.  So now imagine the wondrous accomplishments you could create with these skills.  See yourself standing atop an ivory tower with the ability to learn any skill or craft you desired easily and painlessly.    
New discoveries in neuroplasticity
I had and have this same desire for greatness in health, wealth, and happiness.  But at first, I didn't realize the enormous mountain of information I would need to learn and practice.  In the past I believed I had the world's worst memory and creativity.  So maybe like me, you may have been experiencing the following symptoms:
You forget important details
You can't remember names
You have trouble learning quickly
You may be experiencing limited creativity
Now, what if you knew you had the ability to train and improve your brain?  Recent discoveries in neuroplasticity show this to be true.  Like a bodybuilder builds muscle, you can build a much stronger brain.  When I discovered this idea, it all finally came together for me.  I knew with the right exercises and training I could transform my bad memory and lack of creativity.  I set out to research and test ideas and training methodologies with this goal in mind.  All the roads finally came together when I stumbled upon the topic of neurobic exercises.  These are unique exercises that help to create new neural connections and strengthen existing ones. 
After testing and lots of experimentation, I can say that boy do they work.  It's important to note that this wasn't an immediate success.  It took countless hours of research and experimentation.  But eventually, I found a set of exercises and created a training regimen that worked wonders.  With these training exercises and a little bit of self-discipline, I can now absorb information faster than I ever thought possible.  What would your peers and competitors say if you could absorb information and learn far faster than they could?
Use the Davinci Mind Training
 System to Build your Brain
Training your mind and creating a real change is something that takes lots of time and effort.  What you need is a way to save time and effort.  A way to make the training and information convenient and directly available to you.  If you desire a higher potential and the ability to learn and adapt quickly to any situation, we have the perfect solution for you.  The Davinci Mind Training System was made to turn you into a learning machine.  A powerful machine with the ability to learn faster, earn faster, and enjoy the overall learning process.  Imagine being able to learn any new skill, language, or a career in the original time it may have taken you before.  With innovative ideas and training programs, you're going to do just that, and so much more.
Convenient and powerful, you're about to rewire your brain.  Coworkers and peers will wonder how you could possibly learn and adapt so quickly.  You will tell them how you used training programs inspired by the giants of history like Leonardo da Vinci and Albert Einstein.  All while you understand that your brain is capable of amazing things, and this is just the beginning of your journey.
Course #1 - Improving your creativity and visualization abilities
This course accompanies the first step in the Davinci Mind Training System.  All accelerated learning systems start with the ability to create and visualize.  Students will learn how important these two aspects are to your brain and memory.  After building the initial foundation, you will also learn some powerful techniques you can use to start training these aspects of your mind.  This course includes interactive exercises to immediately apply the learned information after initial exposure. 
Course #2 - Translating Information to Make it Memorable
In the second part of the training system, this course helps you to understand how to make any information memorable.  Maybe you have experienced difficulty in remembering numbers, names, or details.  Well, this course is going to guide you step-by-step to having the ability to make any information you encounter in the world memorable.  Interactive exercises will allow you to practice this vital skill so you can apply it to any learning situation. 
Course #3 - Linking to Learn Information
The human brain loves highly organized and connected information.  One of the best ways to do this is to turn the details and information into a connected story or link.  This course takes you through the process of how to accomplish this effectively.  But that's not all, in this course, you will also be taught some more innovative linking techniques you may have never practiced before.  The training exercises and interactive worksheets allow you to practice and get your feet wet immediately.  
Course #4 - Using Association to Rapidly Learn
This course accompanies the fourth part of the Davinci Mind Training System.  The human brain really loves to hold onto information connected to what it already knows.  This principle can be directly applied to your learning, and this part of the system creates new habits and fine-tunes the process.  Upon reaching this part of the system, you will start to develop strong habits that really accelerate your learning.  More importantly, the exercises can be applied at almost any time. 
Course #5 - Using Geospatial Memory Techniques
One of the most well-developed portions in the human brain is our ability to navigate locations.  This part of the system and course builds upon this idea.  Students will learn about various techniques such as the memory palace and body system.  Application and training are key, so materials and interactive exercises will be provided to give students practice.  These techniques are important because it allows you to give information more organization and a logical order. 
Course #6 - Personal Experimentation and Mind Mapping
This course is accompanied with the final part of the Davinci Mind Training System.  The goal is to give you some techniques such as mind mapping you can apply in many situations to wrap all the techniques up.  But during this course and training phase, you will be given tools to continue your training after the seven weeks.  The human brain can be taken to extraordinary heights when given to tools to do so.  This course does just that, so you can keep practicing as you become a 'scientist' of your own brain. 
Additional Course Content and Materials
The Davinci Mind Training System comes with 6-premium courses and an additional course with introductory materials and additional resources.  This section will include everything you need to get started, as well as extra content added with time. 
6 Powerful Training Books
Training Exercises and Information
Convenient and Helpful
Information to Practice accelerated Learning
Practice on your computer
Updates and support
With your purchase, you will receive continued access with additional content created every month.  Your feedback is extremely valuable for creating the best possible experience.  
A convenient audio version of the course
Now you can listen to the material for the course anywhere and everywhere.  You will receive six audio-casts, one for each phase of the training.  So on the way to work, you can learn the material, and practice the exercises from the comfort of your car. 
A Priceless Transformation
Over a lifetime, this change is easily worth hundreds of thousands, or even millions of dollars. However, I want this system to be accessible and affordable to everyone.  So, you will not pay near this amount:
6 Premium Courses – $147 x 6 = $882 Value
6 Training Books – $47 x 6 = $282 Value
Use-Anywhere Audiocasts – $147 Value
Lifetime Support & Updates – $97 Value
Advanced Training System – $497 Value
Save time, energy, and enjoy learning – Priceless Value
Skyrocket your earning potential
Amaze your co-workers and classmates
Crush the competition
Learn any language easily
Pass any coursework with ease
Love the learning process again
Here's what others are saying: 
The Davinci Mind Training System has helped me in my learning process.  It has also helped me to be more creative in my life and improve my visualization abilities.  This has encouraged me to try more things while improving my memory and other skills.  I have become more physically active as suggested by "as your body moves, your brain grooves."  I now have a morning routine with meditation and yoga, and Kenny himself suggested me to listen to 'Canon in D.'  This has been amazing and has really helped to put my mind at peace.  I have also started to read more and learn more than I could have ever imagined.  The questions have really made me excited for more benefits as time goes on and see how I can continue to improve.  I hope you all enjoy this product and receive the same benefits as me! 
Mona Hope
Why choose the davinci Mind training system?
By know you surely know you and specifically your brain is capable of far more than you could imagine.  What's most important now is what you do next.  Your next steps are vital to your future success, so imagine the following scenarios.
Know but do nothing
What if you knew the numbers to win a $10 million jackpot, but you decide not to play because it's too much trouble to buy the ticket?  This is exactly what you would be doing in this scenario.  If earning more, growing as a person, and beating any competition is the goal, then you must be at your full potential.  A potential few ever reach to achieve.
Know but take the hard road
This scenario is much better than the first.  But I will be honest in saying that it will be hard, and you may not succeed.  You're going to spend countless hours reading books and watching courses or videos.  There's a violent hurricane of information available.  This constant barrage smacking you in the face makes it difficult to find what's going to work for you.  You need a convenient package including all the best information and training available to steer clear of this violent barrage of information. 
Scenario #3 – Use the Davinci Mind Training System
This scenario saves the most time and energy.  Not only that, but you will get a powerful and proven result.  With the step-by-step training you will gain a better understanding of your amazing brain.  While also saving countless hours, you skyrocket your income and learning potential for the rest of your life.  The convenient materials and exercises allow you to practice anywhere and everywhere.  Just imagine the difference in taking this scenario as compared to the others.  A difference that all your friends and certainly your competition are going to take notice in.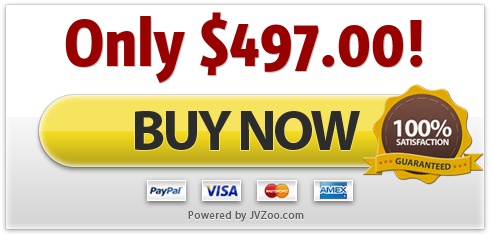 100% Satisfaction Guaranteed
Our goal is to bring out your true potential, and with the training system, you will do just that.  But let's say you give the Davinci Mind Training System a try, and you don't get the desired results.  I will personally offer you a 100% money-back guarantee.  This means you will receive a full refund if the claim is within 30 days of purchase in the amount of USD spent.  So, you can give the training system a try with no risk at all today!